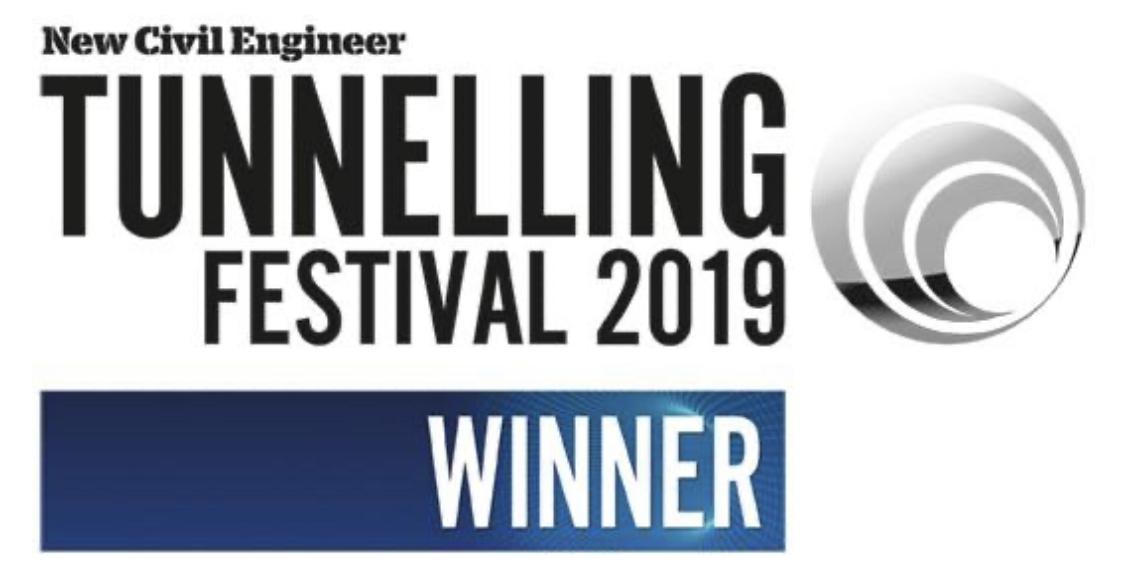 17 Jan

Award Won at Tunnelling Festival 2019
Just before Christmas we had a fantastic evening at the Tunnelling Festival 2019 awards, where we found out that we had won the 'Innovation in Shaft Design and Construction' award for our work on the Thames Tideway Tunnel.
The tunnelling awards showcase & celebrate the very best in tunnelling expertise.  We had strong competition and were absolutely thrilled that our hard work was recognised.
The full list of winners can be found at https://tunnelling.newcivilengineer.com/winners-2019
What a brilliant way to kick start the new decade! Here at Active Tunnelling Ltd we are committed to make this the most successful one yet.